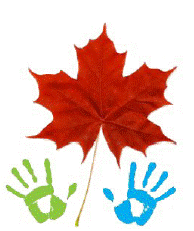 THE FOLLOWING PROGRAMS are available to your company to help educate you and your employees. We have learned that by providing these opportunities to your employees, the following benefits emerge:

• Employees are happier and feel safer. This usually equates to lower employee turnover.
• Your HR team gets fewer questions and spends less time on program administration.
• Use of your program is reduced to what is needed. Employees feel appreciative and protective of the plan rather than feeling entitled.
• Absenteeism can be reduced when employees know how to properly access the services they need, when needed.
• Sessions are recorded using Zoom, then posted to a private YouTube link. Only the people to whom you give the link can find and see the video.
Group Health Benefit Education Session




1 hour
This session is presented upon installation of your new Health & Dental benefit plan. The purpose is to celebrate the plan and instruct the employees and their spouses on exactly what they have.
Employee Assistance Plan Awareness (EAP)




15 minutes
For companies who sponsor an EAP, this session will help their employees understand that they have free and confidential SUPPORT for a huge range of life's issues. An EAP has been shown to reduce absenteeism and to save $1.72 for each $1.00 that is spent. That savings only happens when an employee understands the vast range of services available within their EAP.
Fraud Awareness




15 minutes
HEALTH FRAUD in Canada is estimated at $20 Billion of annual cost. This short session helps educate employees on how to avoid ending up in a fraudulent claims scenario, and what to do if they recognize such a situation. By taking this session, employees can help avoid excess claims charged to your group benefit program. They will also become more aware of a fraudulent situation that will not be reimbursed by their insurer.
Brand Name vs. Generic Medication & Biosimilars




15 minutes
The COST OF MEDICATION rises every year. Pharmaceutical companies are now producing biologic
and specialty medications that are very expensive. In BC, the maximum charged for a generic medication is 20% of the cost of a brand name medication. This course will help educate your employees on the differences between brand name medication and generic medication. It will also teach your employees how they can access brand name medication at the generic price. By taking this course, employees will learn how to talk to their Dr. and Pharmacist to take advantage of the cost savings of generic medication to save themselves and the plan significant amounts of money.